Have you recently taken out that favourite sex toy of yours, discreetly hidden under your pile of clothes? That piece of bliss that you secretly cherish in the confines of your bedroom? A sex toy is a possession which is considered almost illicit to have, yet we all yearn for the intense bliss a sex toy adds to our routine sexual experience, both when alone and with a partner. A sex toy in your possession is not a crime, rather a gift that helps you gain sexual liberation. A possession to be a proud owner of, a possession that gives you blissful control of your own pleasure, a possession that enhances and intensifies your beautiful relationship with yourself and with your lover and a possession that breaks all stigma around sex. It is no longer meant to be hidden in secret drawers but rather one to flaunt with confidence.
T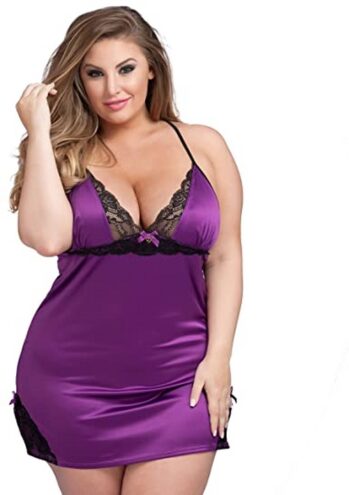 hough the use of sex toys shows considerable increase in Sri Lanka, it is still treated with a great deal of discretion. Yet the doors of sexual pleasure and liberation these sex toys could open are immense. Those sexual fantasies we erotically weave in our heads are brought to life by these sex toys. Why scorn them when all what they do is tap on our deepest parts of pleasure?
Porn is where sex toys first made its presence conspicuous. It portrayed how sex toys trigger shuddering and mind-blowing multiple orgasms in both men and women. Yet the mere use of sex toys in porn appeared both confining and almost unattainable to those outside of the fictitious world of porn. An attempt to take it outside of the context of pornography was seen then in 1998 in the TV series Sex and the City, when Charlotte's obsession with her sex toy is enticingly portrayed. This marks the entry of sex toys into popular culture. It gradually started to ease out of its pornographic context and seep into other forms of media, which was not perceived as exclusively adult content. Fifty Shades of Grey then takes it into a whole new level. The pleasure coined with pain with the use of sex toys reimagines new bounds of eroticism and for some extent normalizing such sex plays.
Despite these depictions of pleasure through sex toys in popular art forms, sex toys as an industry hadn't entirely taken its course. Sex toys as an industry was still perceived with illicit and discreet implications. Buy it secretively, from a dubious cite and hide it under piles of clothes. Some sex toys appeared in unusual designs leaving the user utterly confused about its purpose, since instruction manuals weren't openly shared. It was dodgy in every sense of the term.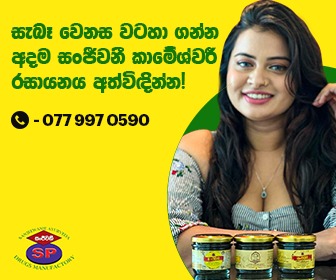 It is in such a context that two individuals – Richard Longhurst a former editor of a magazine and Neal Slateford a former music producer – procure the idea of launching an online retail shop for adult content such as sex toys and lingerie. The idea dawned on then when they watched an erotica show in London. Inspired by the play of erotic they invested £9000, which is every penny they had in their possession, and launched their online adult store purchasing £1500 worth adult content. Their very first office space was Richard's small bedroom. This marked a crucial step in trying to eradicate the discretion and the stigma surrounding the use of sex toys.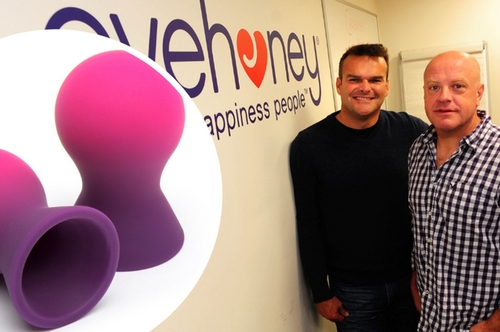 Yet this attempt to normalize the use sex toys was no easy task. Richard and Neal have claimed that the process was quite a daunting one even for them. They explained how oblivious they were about the purpose and the function of the products that appeared before them. At times even shocked by what they saw. They stated that they too took time to absorb and comprehend the nature of adult contents and that the acceptance was a gradual process. It is then that they realized that sex toys were no different from other products out there.
That is how Lovehoney, UK's biggest online adult retailer, currently a £850 million worth company was launched in 2002. This was how the male-centric pleasure play was shattered by a brand and eventually made sexual pleasure accessible and plausible for everyone and no longer in the confines of porn.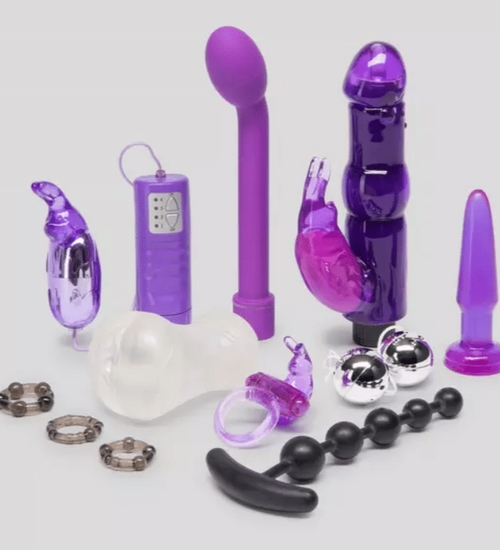 At the point of the launch of Lovehoney, there had been no such retailer to purchase sex toys through confidential and reliable means, hence Lovehoney can be considered to be a trailblazer in the online adult retailer industry. The normalization of the sex toys began through their very marketing strategy. They photographed the products with an artistic touch and presented it to the user with a comprehensive user manual. It was no longer perceived with its initial discretion. The result was being able to sell 1000 sex toys a month and make a profit of £37,000 in its very first year of launch.
In 2011 Lovehoney is rebranded with the tagline "The sexual happiness people", with a broader vision "to become the world's leading sexual happiness brand, synonymous with a healthy, happy sex life". This can be perceived as a daring act by a company to crush the pretentious notions of cultural morality that hindered the open discourse on sex toys. Sex toys were no longer considered as illicit but rather as facilitators of unimaginable sexual pleasure. Lovehoney plays a pioneering role in redefining sexual pleasure with sex toys, not only can it be intensely pleasurable but it was both safe and healthy too.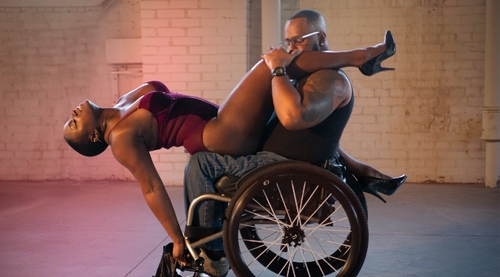 The recognition of this pioneering attempt by Lovehoney was apparent when they were awarded for their conceptualization by Queen Elizabeth herself. Lovehoney is the UK's biggest online adult retailer with 8 other websites globally including France, Germany, Spain, EU, US, Canada, Australia, and New Zealand. Its 300 strong team is based across the UK, USA and Australia and serves its 2.2m global customer base. Lovehoney is celebrated for the innovative inclusivity as an enhancer of the sexual experience, providing the safest and the most confidential customer care for their wide variety of online sex toys and lingerie.
A turning point for Lovehoney in 2012 when Lovehoney secures exclusive world rights outside America to design, manufacture and sell adult pleasure products based on the Fifty Shades of Grey trilogy. This allowed Lovehoney to expand its notions of sexual pleasure.
Lovehoney's sources for inspiration is quite an interesting one. When founders were questioned about this in an interview they stated that they attend lots of trade shows to keep up with what's going on in the adult market and holds a "Design a Sex Toy competition" every year to find out what customers want. The winners get the chance to have their toys made and distributed through Lovehoney.
There has been a surge in the sales of Lovehoney products, especially during the times of Covid. When people were compelled to be confined and isolated, the void they experienced were mainly compensated through food, alcohol and sex toys, as sales statistics indicate. Until the year 2021, Lovehoney had displayed a significant increase in international sales and this contribution was once again recognized and awarded the Queen.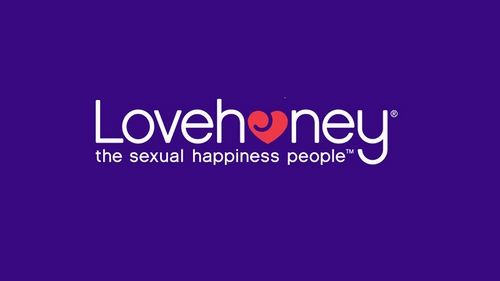 Another striking feature of Lovehoney is, in addition to customer satisfaction, the company's growth also relies largely on employee satisfaction. The employees are given considerable decision making power and are also permitted to get any of their products free of charge. The founders believe that if they seek to sell happiness and pleasure to the world, they should first ensure that their employees experience this happiness.
Lovehoney products are now available in Sri Lanka. For all those who yearn to indulge in a pleasurable sexual journey.